Food & Snacks
SWING BY THE OFFICE AND PICK UP A SNACK!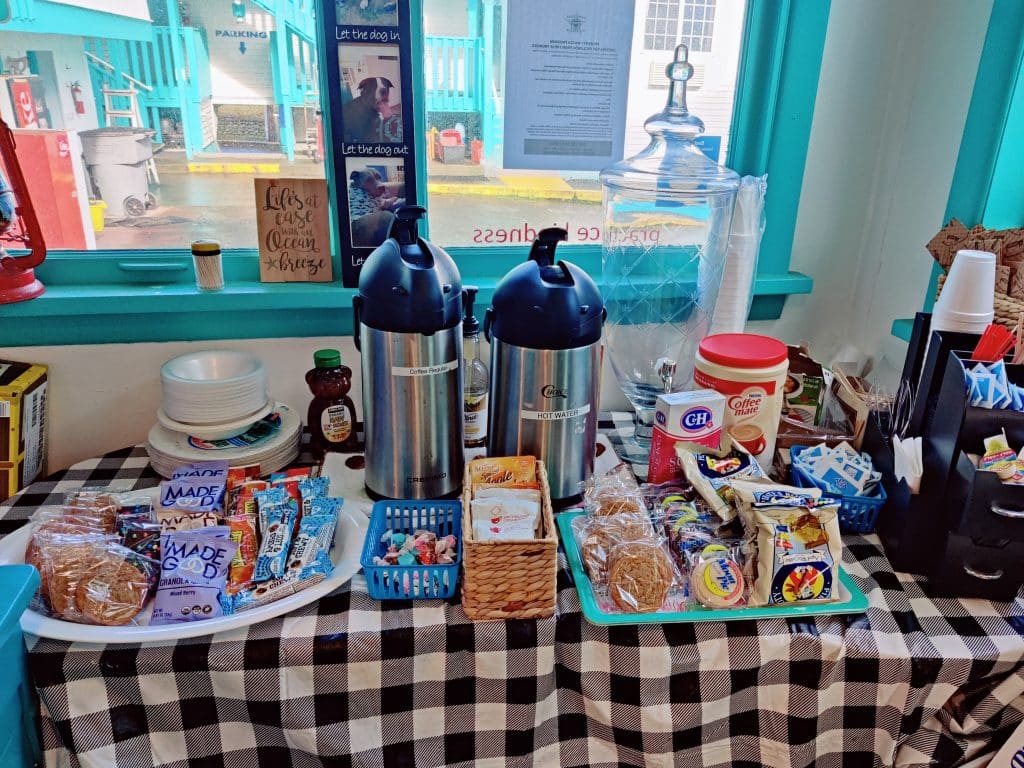 At the Hillcrest Inn, we have a variety of snacks available from 9 am – 5 pm.
The snack bar varies with different snacks daily. Our typical snack items
are:
Decaf Coffee
Coffee 
Cookies
Pirates Booty
Moon Pie
Soft & Chewy Bars
Nature Valley Bars
Saltwater Taffy 
Brownies 
Chips
Packaged Donuts 
Hillcrest Inn tries to make our guest's experience fun and family-friendly.
We have tons of board games and movies for our guests to choose from in
our office. To have an exciting movie night, we have a popcorn machine for
you and your kids! 
If you and your kids have stayed here before, please fill out the form below
and give us some more ideas of famous games you and your family would
have liked to see here, and we will try to make it happen!